Landscaping Services
At Environmental Resources Group, Inc. we're specialists in the installation and care of beautiful lawns and pleasing landscaping for your commercial space. We have a comprehensive knowledge of plants, trees, lawn products, and maintenance strategies, and we can help you keep a healthy outdoor space year-round with the following lawn and landscape services for commercial customers: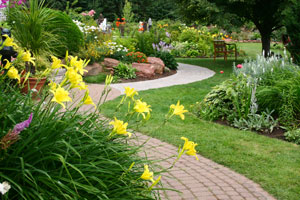 Lawn Care
Property Maintenance Care
Landscaping Design & Lighting
Irrigation
Power Washing
Commercial Landscaping Experts
Commercial landscape maintenance requires specialized knowledge skills. We have the experience necessary to keep the outside of your building looking as great as possible, year round.
Our goal is to provide you with the best possible lawn care and landscaping services. Contact Environmental Resources Group, Inc. to see why we should be your lawn and landscape professionals!